Evropská konference pedagogického výzkumu, 2.–6. září 2019, Hamburk
Reference
Bacchi, C. (2009). Analysing policy: What's the problem represented to be? Frenchs Forest: Pearson Australia.
Busemeyer, M., & Schlicht-Schmälzle, R. (2014). Partisan power, economic coordination and variations in vocational training systems in Europe. European Journal of Industrial Relations, 20(1), 55-71.
https://doi.org/10.1177/0959680113512731
Cedefop. (2016). Leaving education early: Putting vocational education and training centre stage. Volume I: Investigating causes and extent. Luxembourg: Publications Office.
Christenson, S. L., Reschly, A. L., & Wylie, C. (Eds.). (2012). Handbook of research on student engagement. New York: Springer.
https://doi.org/10.1007/978-1-4614-2018-7
Deng, Z., & Luke, A. (2008). Subject matter: Defining and theorizing school subjects. In F. M. Connelly, M. F. He & J.-A. Phillion (Eds.), The SAGE handbook of curriculum and instruction (s. 66-87). Los Angeles: Sage.
https://doi.org/10.4135/9781412976572.n4
PMid:18584893
Dvořák, D. (2015). Akademické cíle základního vzdělání v 21. století. In M. Strouhal & S. Štech (Eds.), Vzdělání a dnešek (s. 147-163). Praha: Karolinum.
Evropská komise. (2015). European alliance for apprenticeships: Good for youth, good for business. Luxembourg: Publications Office of the European Union.
Gordon, T., Holland, J., & Lahelma, E. (2000). Making spaces: Citizenship and difference in schools. Basingstoke: MacMillan.
https://doi.org/10.1057/9780230287976
Kuhl, P. K., Liang, S.-S., Guerriero, S., & Van Damme, D. (2019). Developing minds in the digital age: Towards a science of learning for 21st century education. Educational research and innovation. Paris: OECD.
https://doi.org/10.1787/562a8659-en
Moeller, J., Brackett, M. A., Ivcevic, Z., & White, A. E. (2020). High school students' feelings: Discoveries from a large national survey and an experience sampling study. Learning and Instruction. (Online). Dostupné z https://doi.org/10.1016/j.learninstruc.2019.101301
https://doi.org/10.1016/j.learninstruc.2019.101301
Niittylahti, S., Annala, J., & Mäkinen, M. (2019). Student engagement at the beginning of vocational studies. Nordic Journal of Vocational Education and Training, 9(1), 21-42.
https://doi.org/10.3384/njvet.2242-458X.199121
Pilz, M. (2016). Typologies in comparative vocational education: Existing models and a new approach. Vocations and Learning, 9(3), 295-314.
https://doi.org/10.1007/s12186-016-9154-7
Projektteam NOESIS. (Ed.). (2019). Gute Schule ist machbar: Zur Evaluation der Niederösterreichischen Mittelschule. Graz: Leykam.
Průcha, J. (2019). Systémy odborného vzdělávání v zahraničí. Pedagogika, 69(2), 213-225.
Scharenberg, K., Hupka-Brunner, S., Meyer, T., & Bergman, M. M. (Eds.). (2016). Transitionen im Jugend- und jungen Erwachsenenalter. Ergebnisse der Schweizer Längsschnittstudie TREE. Zürich: Seismo.
Schmidt, V. A. (2015). Discursive institutionalism: Understanding policy in context. In F. Fischer, D. Torgerson, A. Durnová & M. Orsini (Eds.), Handbook of critical policy studies (s. 171-189). Cheltenham: Edward Elgar.
https://doi.org/10.4337/9781783472352.00016
PMCid:PMC4327943
Wahlström, N., & Sundberg, D. (2018). Discursive institutionalism: Towards a framework for analysing the relation between policy and curriculum. Journal of Education Policy, 33(1), 163-183.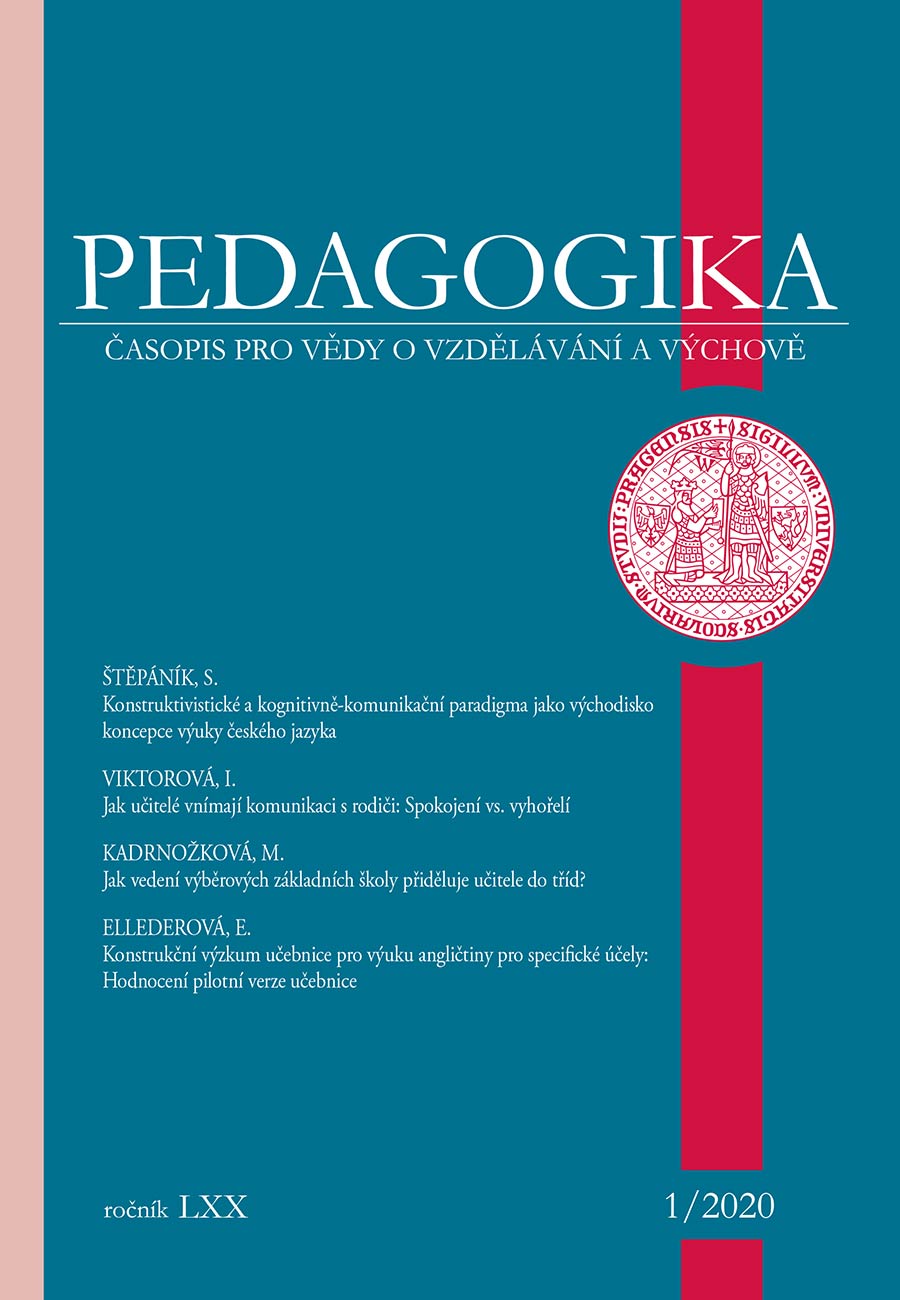 Stahování